Dimensions
The size of every paint booth is custom manufactured to accommodate your installation site, budget and product being painted.
Airflow Style
Before starting the production of paint booth, we design an effective airflow style to dry painted surfaces rapidly, avoiding negative pressure and dead air spaces caused by high filter resistance that can impact the painting effect.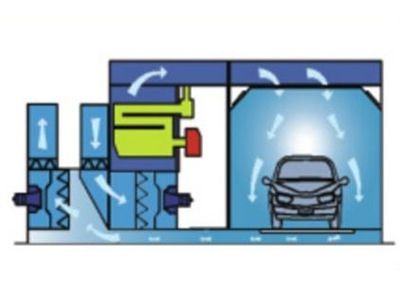 Sheet Metal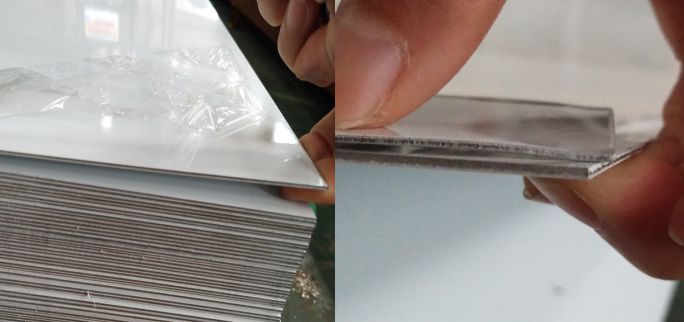 Wall Panels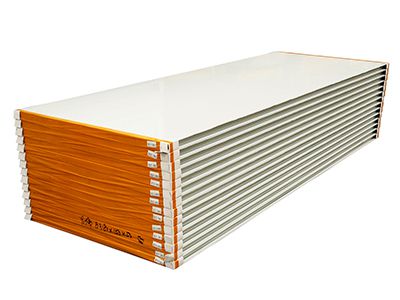 Waterborne Paint Device
On the basis of common oil-based paint booth, we adopt air acceleration system to speed up the drying time of waterborne and solvent-based paints and to increase the productivity. Waterborne paint booth is equipped with four 0.75kw centrifugal fans to enable the hot air flowing at a higher velocity over the vehicle. As it turns out, the water is evaporated quickly from the surface of the painted times, thus accelerating the drying process while providing smooth paint surface.
---
1. Ceiling mounted air acceleration system
The air acceleration system features air nozzles which are laid at a 45 degree angle on both sides inside the booth, enabling the heat to be distributed evenly over the vehicle. The uniform balance of air ventilation is guaranteed by adding two sets of air ducts placed below the upper lights on both sides, each set of duct has 20 vents and every 10 vents have a centrifugal fan.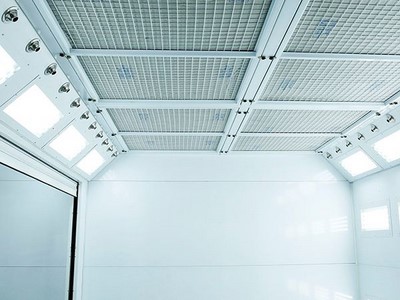 Ceiling mounted air acceleration system integrates light box, light fixtures and air duct, the blowers are mounted at ceiling plenum.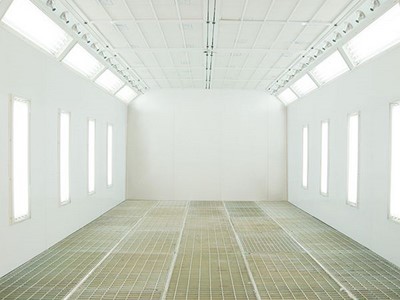 Installation at a 45 degree angle on both sides of the booth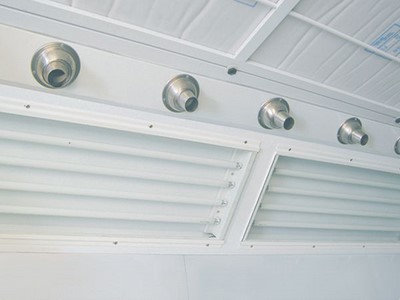 Stainless steel air nozzles
---
2. Corner mounted blowers with light fixture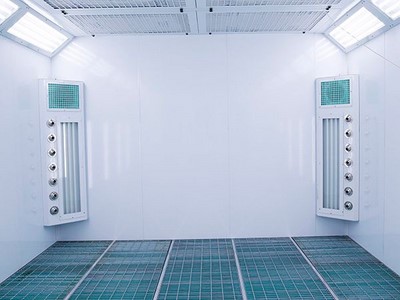 ---
3. Corner mounted blowers without light fixture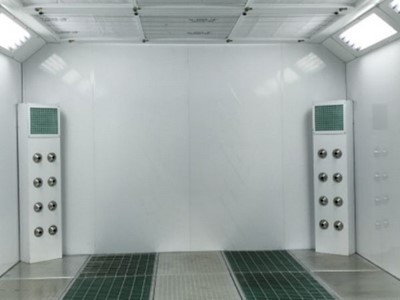 Infrared Paint Curing Lamp
Insulation Material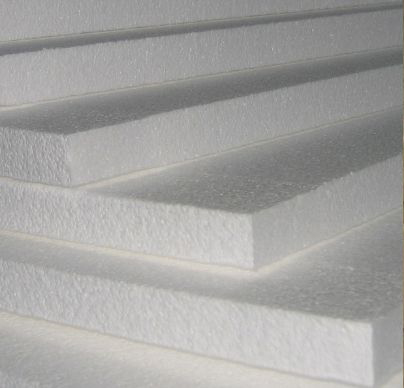 Established in 1994, GZ Guangli has been focusing on manufacturing automotive paint booths, bus paint booths and automotive body paint lines for almost three decades. Among the current competition in the country, we are the oldest car spray booth manufacturing factory. Our manufacturing processes for paint booth production covers sheet metal processing, machining, punching, bending, welding, cutting, etc. GZ Guangli is well-known in the industry as it is at the forefront of the productivity and sales over the years in the domestic paint booth market. Our paint booths have been awarded the CE certificate, CCS (China Classification Society) certificate, ETL certificate, CU-TR certificate, SGS certificate, etc. We have provided products and service for a number of customers in automotive industry, such as GAC Toyota, Fiat, GAC Mitsubishi, Dongfeng Peugeot Citroen, Chery Automobile, JAC, Southeast Motor, BMW, Audi, FAW Toyota, FAW Mazda, FAW Hongqi, and more.
Automotive Paint Booths
Industrial Paint Booth
Furniture Paint Booth
Downdraft Paint Booth
Auto Body Spray Booth
Truck Paint Booth
infrared paint dryer
waterborne paint drying system
crossdraft booth
downdraft booth
drying room
automotive prep station